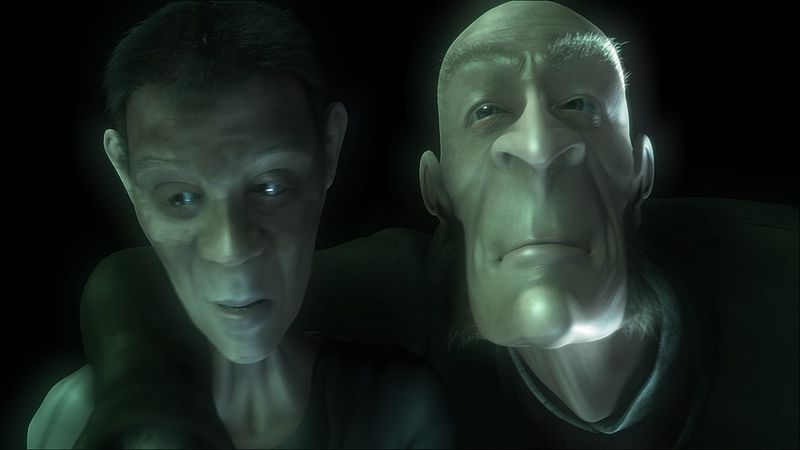 Elephants Dream is a computer-generated, short film which was almost completely produced from open-source software. It is an amazing piece of work in multiple ways. The screenplay and content of the film relates directly with Computer Technology and in my opinion, open-source technology as well. These themes may be abstract and surreal, but the film is still very visually stunning and worth the watch.
You can download the movie here. You'll get better speeds using the BitTorrent version. Also, avoid the HD version unless you know what you are doing.
The best part of this movie is that it is the first Open Movie, "made entirely with open-source graphics software such as Blender, and with all production files freely available to use however you please, under a Creative Commons license". This project is a huge milestone for open-source software everywhere. It marks a huge turning point in an industry that is almost completely dominated by extremely high-end software products. It also shows the world that open-source technology can be and is just as powerful as closed-source and expensive software.
Here is a list of some of the great products used in this production: